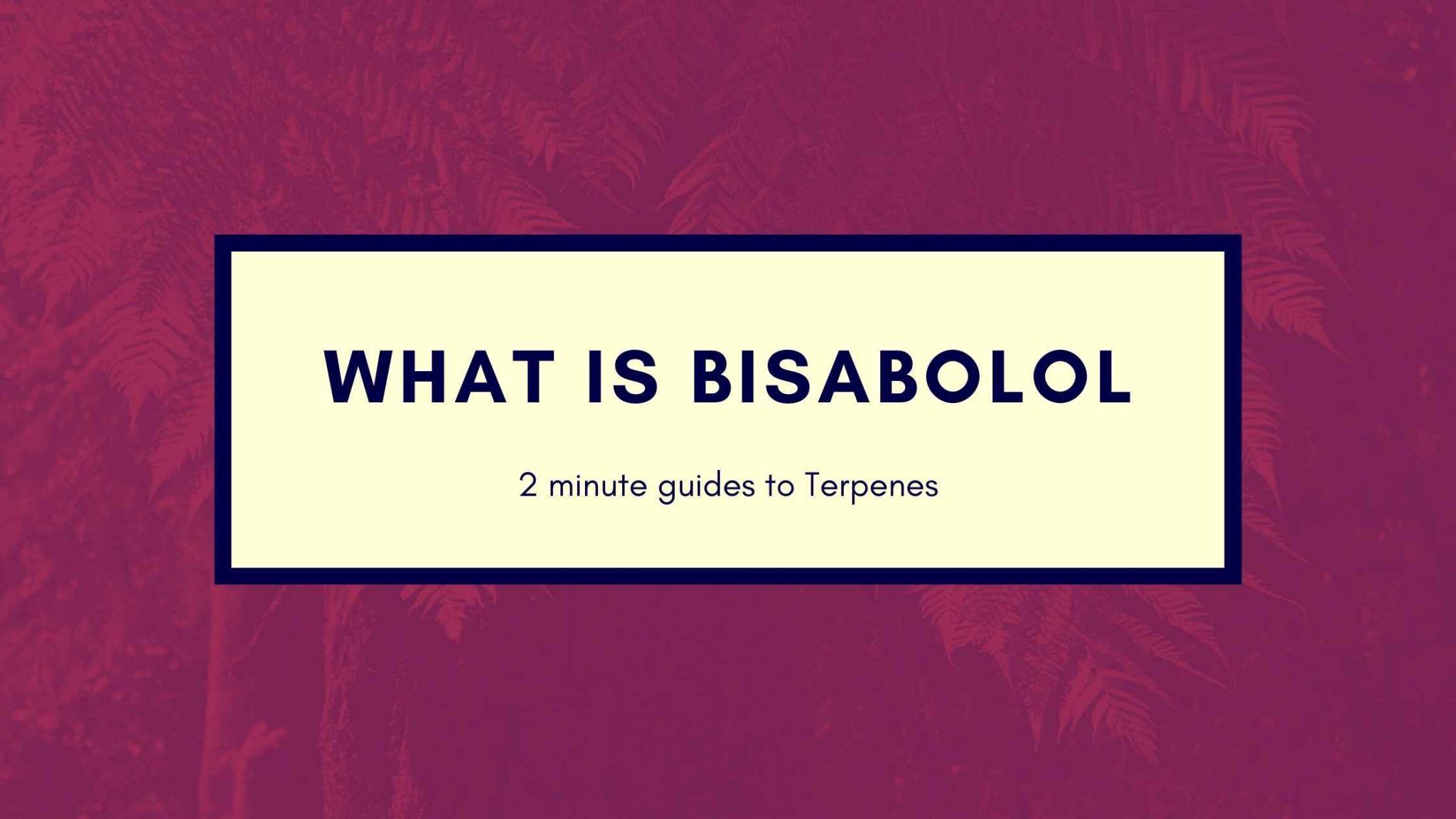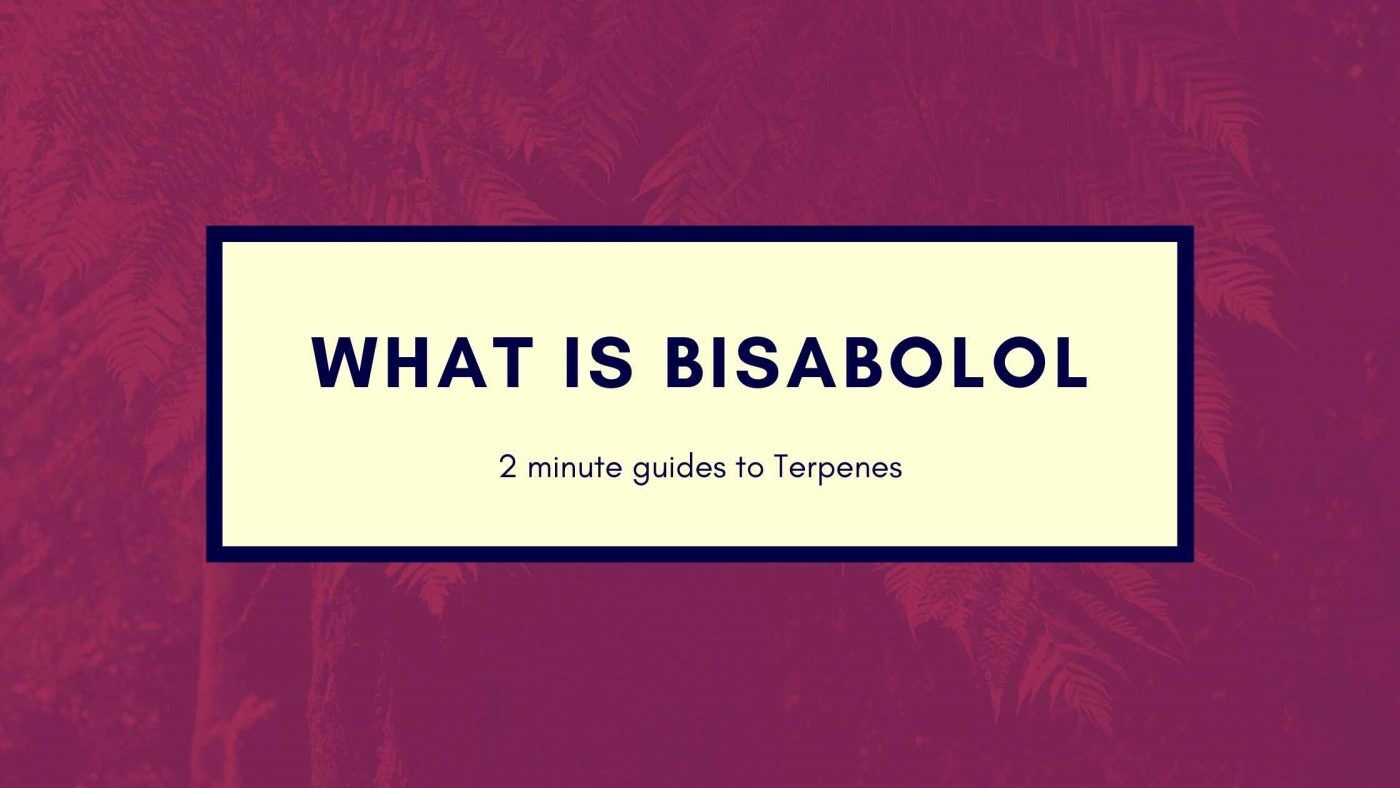 Let me be honest here. I was asked to write this and had no idea what Bisabolol was, let alone how to say it. So I did my research, looked through science blogs and dryly written pages to bring you something readable and easy to understand.
Because, let's face it, you want to know what Bisabolol is, you don't want a dry science lesson. I'm not about that life either.
First off. How do you say Bisabolol?
Bis – a – bol. This seemed to be the most common pronunciation of the word for the UK dialect. However, there were some people who pronounced it more this bis – aba – lol. Maybe if you are saying it out loud, say it quickly with confidence and no one should question it…
Bis- a -bol

How to pronounce Beta-Caryophyllene UK Dialect
What is bisabolol?
This is one of the terpenes found in the cannabis plant as well as other plants, herbs and flowers. It is a colourless essential oil that has a floral aroma with a hit of spice and citrus. You've probably come across it possibly unknowingly if you have had chamomile, as it is also found in German chamomile.
When you search the web for information on bisabolol you're hit by hundreds of search results mentioning skin and aging in relation to this compound.
This leads us into our next question.
What is bisabolol good for?
You guessed it. Skin.
It has strong anti inflammatory, anti irritant and antimicrobial properties. All of these can be thought of to create a good skincare product, not only for anti-aging, but for helping with skin conditions too.
People with the following conditions may benefit from a product containing bisabolol
Acne
Rashes
Sun burn and red skin
Psoriasis
Flakey, dry skin
For anti-aging you'll be glad to know that bisabolol is a source of panthenol. This is a natural humectant which basically means it holds moisture. So when it comes to your skin it helps it to hold its own moisture to avoid it becoming dry. This can help to reduce the appearance of wrinkles and fine lines in the skin.
Not only that, but it is said to help the skin to absorb other active ingredients more effectively.
There is good reason why you'll find this compound in your skin care products such as
Face creams
Face masks
Eye creme
Sunscreen
Cleansers
Shampoo
Night cream
Are the health benefits of bisabolol well researched?
Bisabolol has been around for hundreds of years as an alternative remedy and as a skin care solution. In 2014, one study found that when the compound was applied on the skin it inhibited proinflammatory cytokines in mice. This interaction reduced skin inflammation and irritation.
It is a widely used natural oil in a number of on the shelf products, in fact, I bet it is an ingredient in your cupboard somewhere now! For this reason, it will have been researched to check there is reason to include it and that it is safe to add.
If you do fancy some heavy reading on it, head over to pub med "reduces pro-inflammatory cytokine production and ameliorates skin inflammation"
Bisabolol in CBD oil
Bisabolol is in CBD oil which is made from the whole cannabis plant. The cannabinoid and compound work in synergy with each other, so you get the added bonus of CBD's anti inflammatory properties which have also been said to aid skin conditions.
In the UK, cannabis is illegal. However, CBD is not, this is because it contains zero, or near to zero, THC. When the cannabinoid is extracted from the whole plant it maintains the terpenoids within it, such as bisabolol.
THC also has been linked to short term memory loss. The terpeneoid pinene is said to help combat that. However, having less than 0.02% THC shouldn't cause you any memory problems.
Added bonus for your oil when you have the terpenes present too!
Where to buy bisabolol?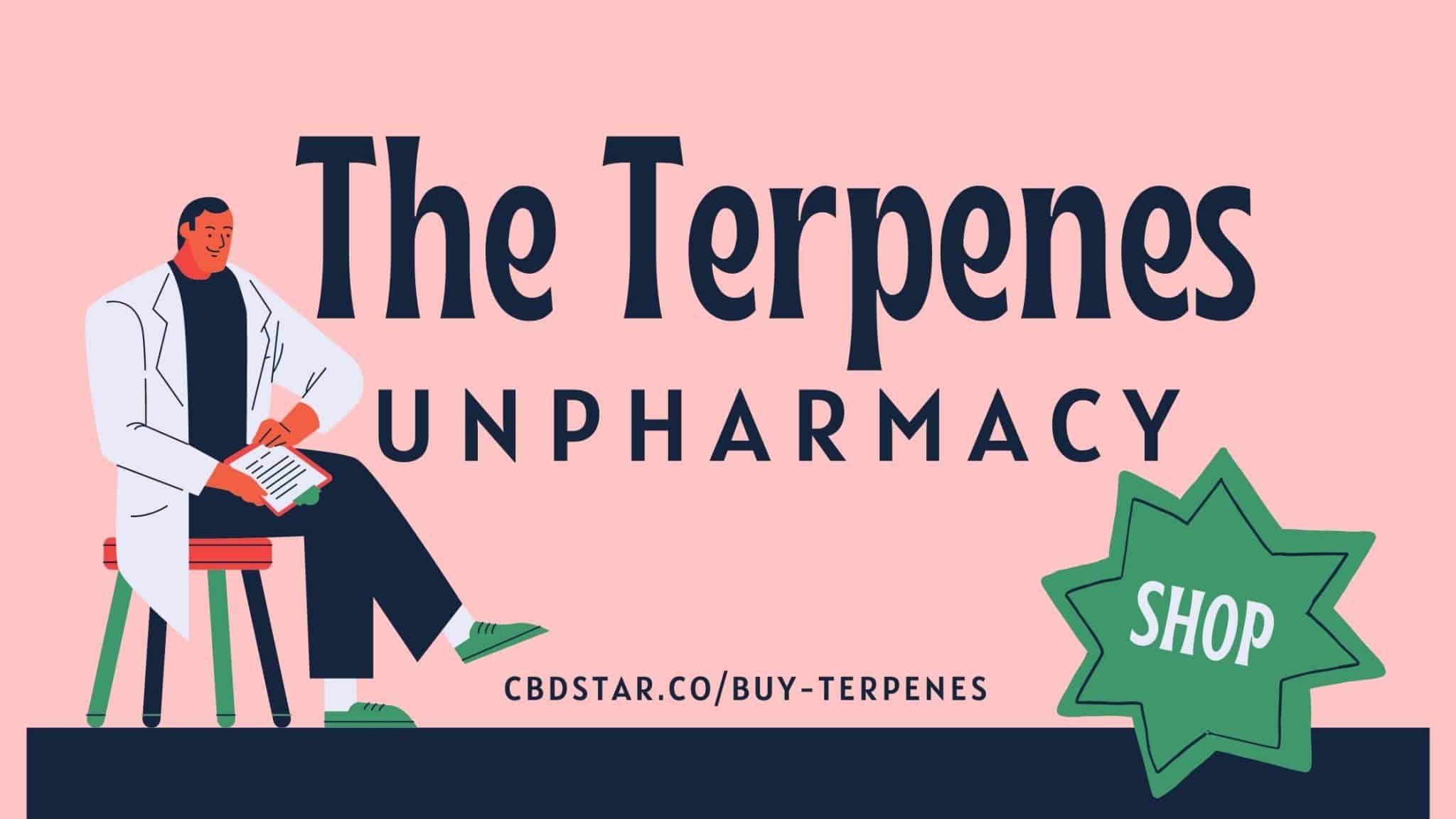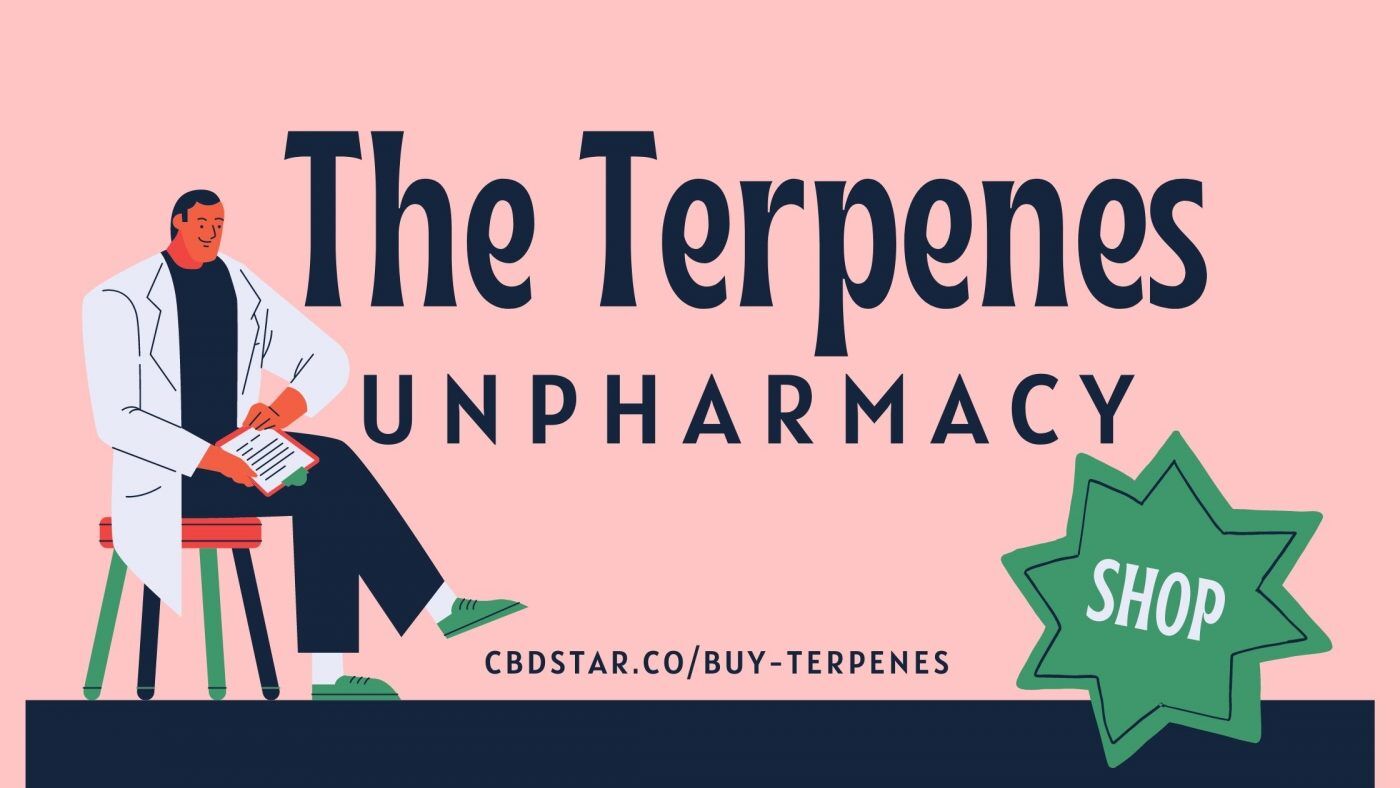 Looking for terpenoids for sale then you are in the right place. Full-spectrum CBD oil is available at CBDStar. We've got various strengths which contain lots of different terpenoids and flavenoids to help boost your CBD experience.