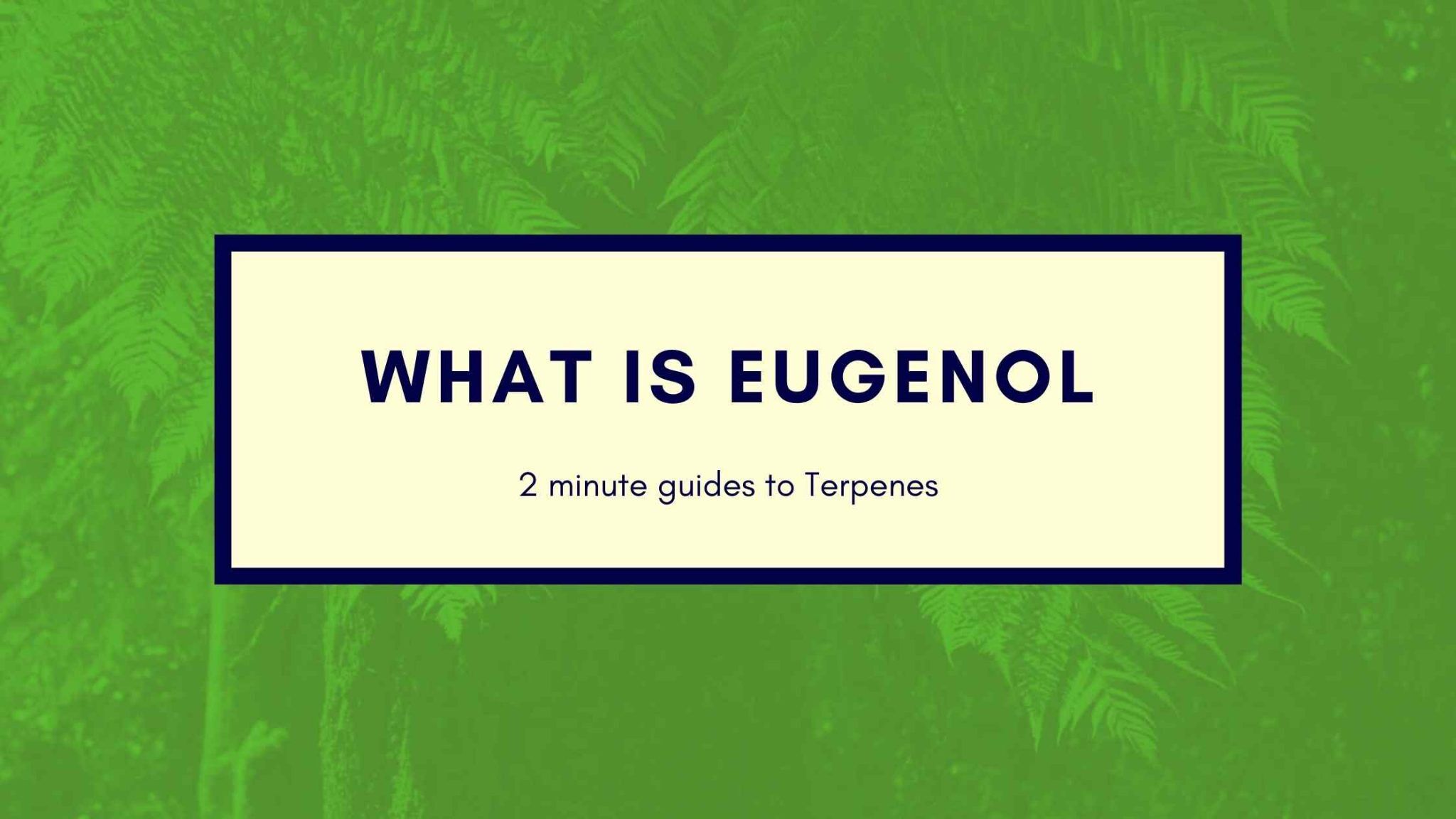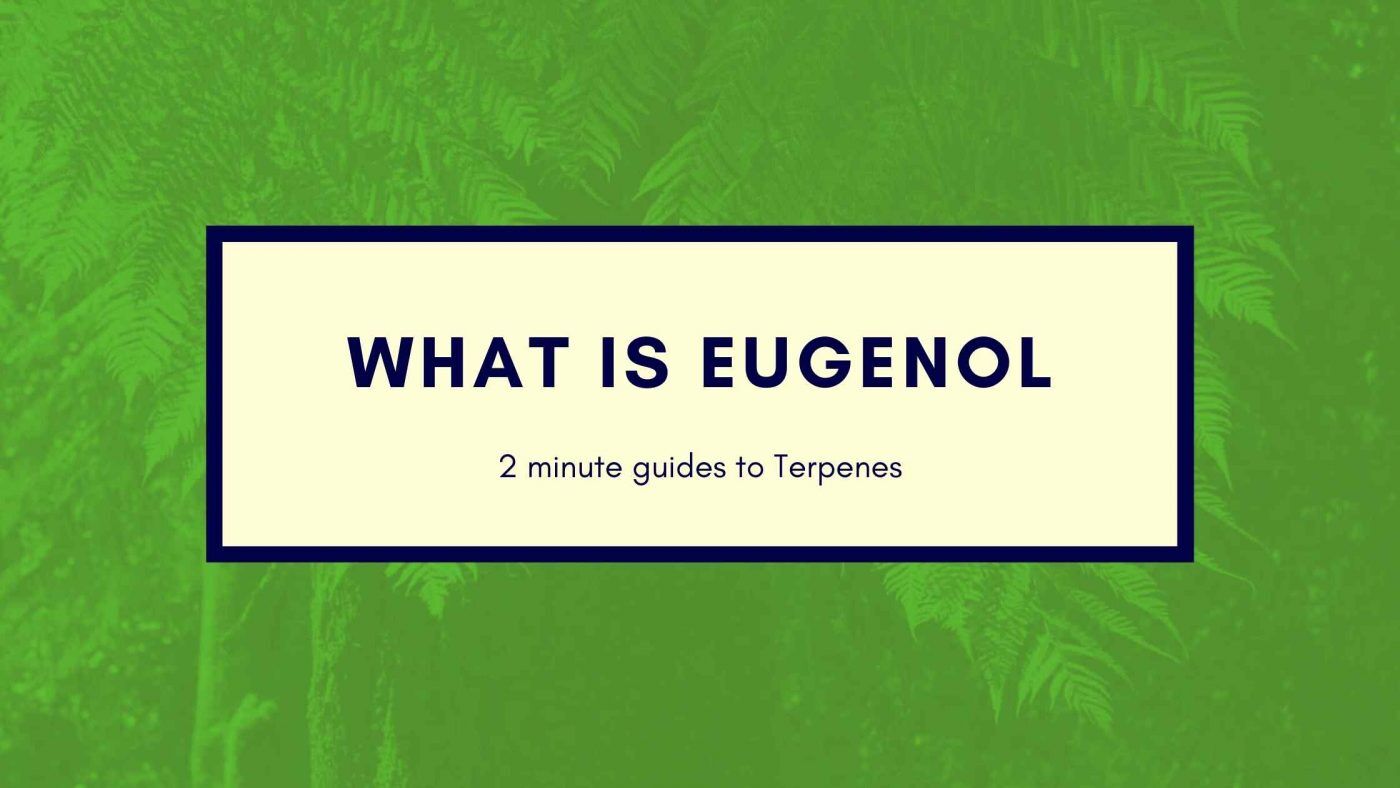 Here we are for another one of our terpenes explained in 2 minutes. I'm going to dive into what Eugenol is. As your read that, your brain might have stumbled on that word. Here's how you pronounce it, UK dialect this is:
YOU-GIN-OL

UK dialect
Now we have that cleared up, let's take a look at what Eugenol is, the benefits, research and some other science bits. We're going to keep things light.
There won't be any degree level science happening, just digested info from what we have read and learned about this compound.
What is Eugenol?
Eugenol is a terpenoid which is found in strains of cannabis as well as herbs and spices including nutmeg, basil, bay leaf and very commonly cloves.
The colourless to pale yellow oily liquid has been thought to have a number of benefits when it comes to your oral health, as well as if you are struggling with pain and inflammation. It is said to be antifungal and antibacterial. Perfect for the dentist!
The aroma of this terpene might remind you of spice, such as cinnamon with menthol notes.
You will probably be able to find this as an ingredient in some of your household items if you had a dig around. Even some pet meds, herbal teas and foods.
What may this compound be good for?
Relief from toothache
Antifungal
Inflammation and pain
Insect repellent
Anti bacterial
Oral health
Where would you find Eugenol?
Tea
Aftershave
At the dentist
Perfumes
Toothpaste
Soap
Insect repellent
CBD
Is there good research into Eugenol?
Antifungals are commonly used in dentistry to treat things such as oral thrush. One study found that the compound was the main compound responsible for the antifungic activity. This shows real promise for dentistry and the natural compound.
There has also been a fair amount of research into this essential oil as an anti-inflammatory. Here are a few extracts from Hindiwa.com.
"A recent study demonstrated that eugenol administration for twelve weeks attenuated the alveolar bone loss and remodeling associated with estrogen insufficiency using an ovariectomized (OVX) rat model, which is similar to what occurs after menopause in humans. The authors suggested that anti-inflammatory effect of eugenol had primary importance, since it was accompanied by the reduction of IL-1β, IL-6, and TNF-α levels resulting in the reduction of inflammatory cell"

Hindiwa
"Eugenol exerts a beneficial action on oxidative stress through the inhibition of enzymes and oxidative processes, which is related to the anti-inflammatory drug profile of this compound. The set of pharmacological studies reported evidences of the clinical potential of eugenol for the treatment of diseases associated with oxidative stress and inflammatory response."

Hindiwa
Eugenol in CBD
In CBD containing the whole plant, you will be likely to find this compound amongst others. This is because the cannabis is extracted in such a way that it maintains terpenes, flavenoids and THC.
The THC content is legal as it is below 0.02%. You can rest assured that it will not make you feel high or intoxicated either.
You can take this cannabinoid in various ways, depending on your preference. You might vaporize it using e-liquid and a device, drop it on your tongue using oil drops, drink it in a tea, or chew it in a tasty CBD infused candy.
There are so many options that you are sure to find one that works for you and your body. You can even choose different dosages too. Check out a dosage calculator to find your sweet spot.
Where to buy Eugenol?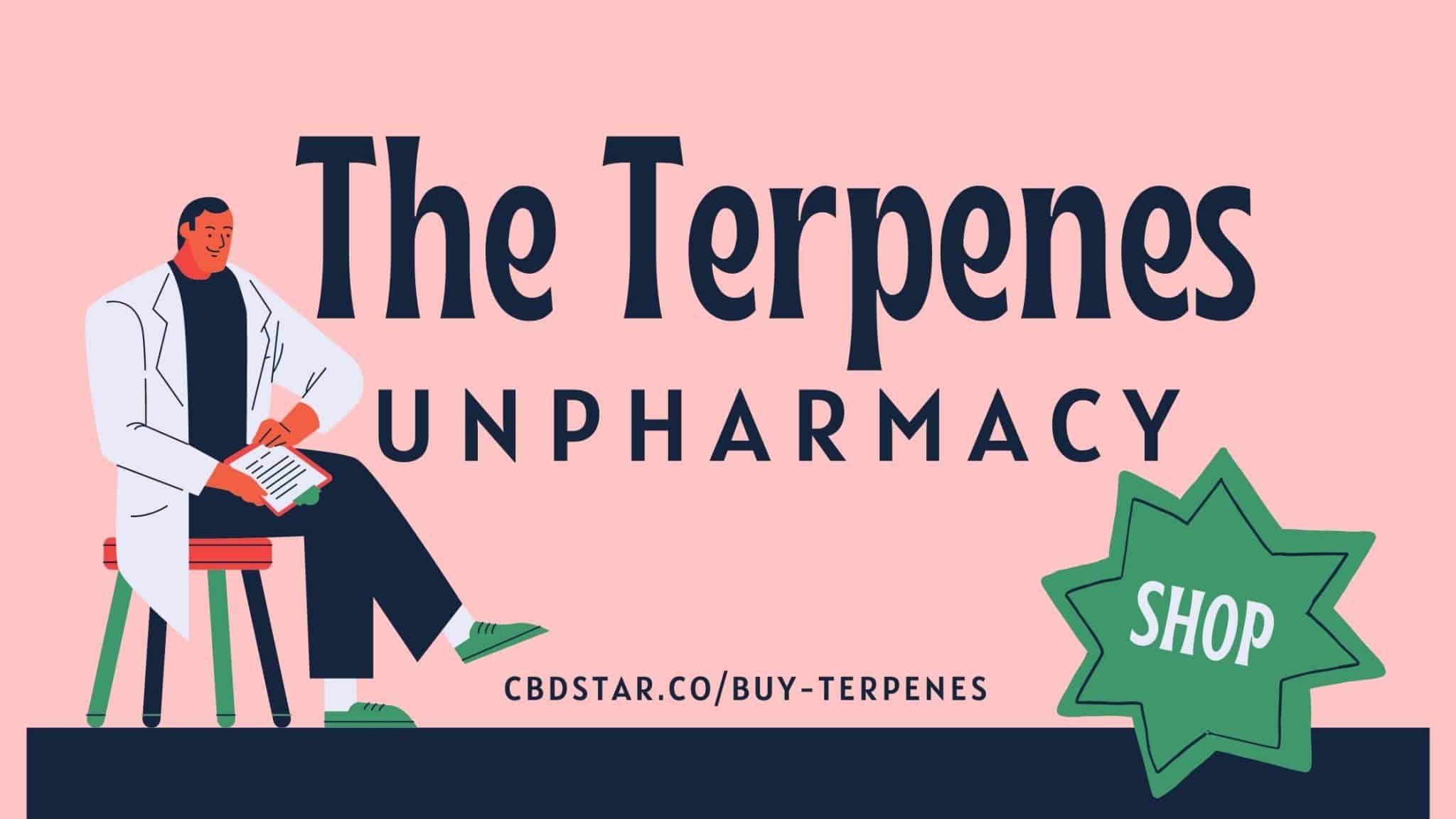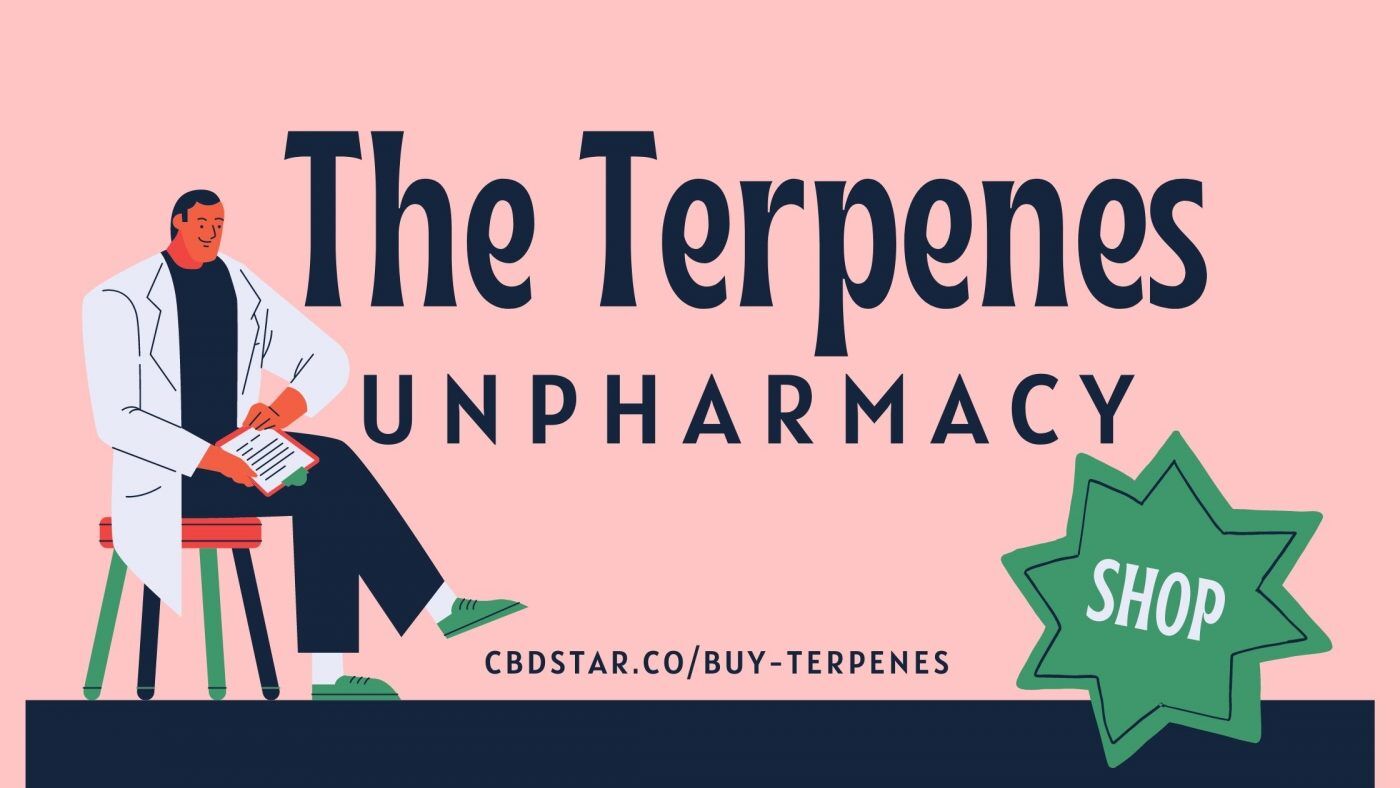 Shop terpenes here at CBDStar. Find the right ones for your needs, blend them with others for the entourage effect and have even more potential benefits.
Read next: What is Limonene?