CBD ejuice is a fast-acting way to enjoy the cannabinoid CBD, which is one reason why it is popular. You may have noticed there are different types of CBD e-liquid in flavours and type.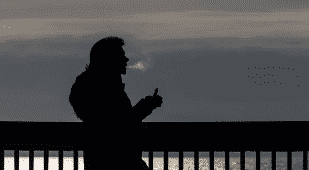 In this blog, we are going to explain the difference between full-spectrum, broad-spectrum and CBD isolate. We will also tell you what goes into CBD ejuice and advise you what not to put in your tank.
What is CBD ejuice?
CBD eliquid is vape juice designed to move through your vape device and lungs. It is really important to note that it is not oil. CBD ejuice contains PG and VG, flavourings and CBD.
You should not put your CBD tincture oil drops, or any type of oil, in your vape device. This is because oil is not soluble in water and can get stuck in your lungs.
As a result, this can cause illnesses. Make sure you ONLY put eliquid in your vape device.
What are the different types of CBD?
You may have noticed that there are three types of CBD. You will find:
Full spectrum
Broad spectrum
Isolate
What is full-spectrum CBD ejuice?
Full-spectrum CBD is the full plant. It is extracted in a less aggressive way and therefore maintains terpenes, cannabidiol and trace amounts of THC.
The trace amounts of THC in this type of CBD will not get you high as it is within the legal limit of less than 0.2%.
Terpenes remain within this type of CBD. Terpenes have their own benefits and work in synergy with CBD. They can enhance the effects and bring new therapeutic benefits to the table to help with ailments and conditions.
Read more about terpenes in our blog >>
What is broad spectrum CBD?
Broad-spectrum CBD is the same as full-spectrum, however, all of the THC is extracted out of it. With a zero % THC you will be guaranteed not to be pulled up on a super-sensitive drug test.
What is CBD isolate?
CBD e-liquid isolate doesn't contain any terpenes. It is extracted in a more aggressive way into a powder. While this doesn't contain terpenes it still has the many benefits that CBD can offer.
Which CBD ejuice is best?
There are a range of different eliquids containing CBD to choose from. You have various authentic cannabis flavours or more vape like flavours.
Another choice to make is whether you want CBD isolate, full-spectrum or broad-spectrum.
If you work somewhere with very sensitive or strict drug testing then you will be best off with CBD isolate or broad-spectrum as this does not contain even trace amounts of THC.
If you are looking for something with an extra push against your symptoms, then you might be best off trying full spectrum or broad-spectrum CBD.