After going through a hectic day of running and weighing yourself down under the pressure of work, the only place you crave to go to is the comfort of your household. There is nothing comparable to the healing time that you spend at home after a long day. Indulging yourself in your favorite activities such as watching TV shows, lounging in your garden or simply lying down in silence are few of the most enjoyable activities, though a hot bath still tops it all. Maybe we should talk about how to make your own CBD bath bombs…
CBD Bath time?
The mere thought of dipping into the sweet warmth of your bathtub itself is satisfying, and fortunately, you can now improve it by adding therapeutic bath bombs!
No, we are not talking about the common bath bombs that only allow you aromatic therapy. There is so much experimentation that you can do to your regular bath bombs, and adding therapeutic agents such as CBD is one of the best things that you can give to your body.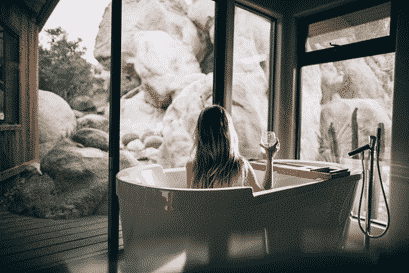 Why a DIY CBD Bath-Bomb Guide?
CBD owns a thorough amount of medicinal properties that are capable of soothing and curing a plethora of health conditions. Its versatile nature has created a buzz in the health and wellness industry, so imagine what potential benefits it can provide, once you add it into your routine. Incorporating CBD into your bath bombs is the perfect way to get the goodness equivalent to that of a professional spa, in the comfort of your home. The idea of adding a cannabis product to your bath may confuse you a little, but hundreds of people are currently using it and are utterly satisfied too. If you too are interested in receiving all the benefits of CBD through a comforting bath, then we will help you to create your own CBD-infused bath bombs. Though, before proceeding to it, you must know a little about the benefits of CBD and bath bombs together.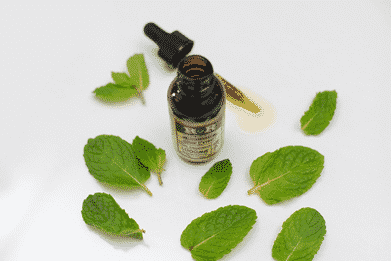 Can't be bothered to make your own CBD bath-bombs?
CBD or Cannabidiol
CBD currently, is the trendiest topic that the health and wellness industry is offering to its customers. With all the therapeutic properties that it holds, CBD is now gradually marking its presence in the closet of every other household. Although being a part of the cannabis, CBD or cannabidiol does not induce any intoxicating effects on its users, which makes it ideal for usage to most of the people. Among the hundreds of cannabinoids that cannabis contains within itself, CBD tops them all with its versatile nature. Medicinal properties such as anti-aging, anti-anxiety, pain-relieving, and anti-inflammatory are present in it, which makes it one of the finest medicinal remedies to treat diverse health concerns.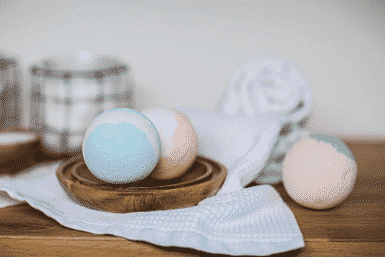 CBD and Bath bombs?
Surprisingly, the versatility of CBD also makes it a prominent ingredient within many body care products. The growing demand for CBD products has made its producers strive harder than ever. Manufacturers are creating the best and possibly, the easiest of methods to consume CBD products. This ease has helped people to enjoy simple CBD products that they can incorporate into their desired homemade projects. Among many such homemade ideas, CBD has now taken the shape of a bath bomb with the help of a little creativity.
CBD bath bombs are literally a bomb of therapeutic benefits that works in two ways to provide your body with the utmost comfort. First, the basic formula of a bath bomb effervesces its way to spread the essential oil, aroma, color or bubbles into your warm bathtub to make it appealing. Secondly, CBD works as a muscle relaxant constituent which provides all of its medicinal properties to you through the warm bath. Imagine, if your bath bomb alone elevates your lounging experience then how well a concoction of these two will work for you.
To offer you this little bomb of comfort easily, we have created a DIY recipe for you to help you make your own CBD-infused bath bombs at home. So let us get started!
Ingredients that you need:
2 cups of baking soda
1 cup of Epsom Salt
1 cup of corn starch
1 cup of citric acid
1 and a half teaspoon of water
1/2 teaspoon of CBD oil or CBD tincture
1-2 drops of your favorite food color
Half teaspoon of fragrant essential oil (as per your choice of fragrance)
1 bath bomb mould
Creating a bath bomb may seem complicated at first, but it gets easier with practice and following the correct steps.
Take a large bowl and add all the dry ingredients into it. Mix it well.
Take a small bowl or glass and add all the wet ingredients together. Keep the color aside to use it at the very last of the process.
Now that you have both the mixtures with you take the wet mixture and gently add it into the dry mix. Slowly whisk the mixture together while adding the wet one in small proportions. It is important that you whisk it gently, so it does not start bubbling up right now. You can add a few drops of color now into the mixture.
After mixing up all the ingredients, it is time to check the consistency of your mix. Gently pick them in hand and try to make small sticky chunks of it. The mixture should feel similar to sand.
Try and check if it easily binds together, and if not, then add a few drops of water again to provide it with the desired stickiness.
Take the bath bomb mould and fill half a portion of it with this bath bomb mixture. Overfill one of them while keeping the amount of the other in check. Press the halves together now.
Let it sit for 15 minutes and then remove half of the bath bomb mould.
Your bath bombs are now ready though to make it firmer, let it sit for an hour or two, though overnight works the best so you can always leave it for that long too.
You are now ready to enjoy your DIY bath bomb enriched with the goodness of CBD. In case you wish to try out the pre-made CBD-infused bath bombs, then surf your way through CBD offering online portals and buy now!