Despite the fact that when you search CBD Amazon products come up, they are not actually CBD. The products you will be shown are actually hemp oil products. Hemp oil and CBD oil are different things.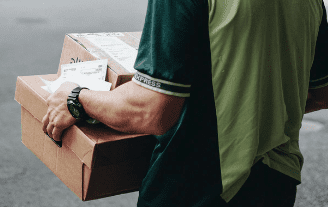 In this blog, we are going to tell you about the differences between CBD oil and Hemp oil so you can make a decision on which is best for you.
What is Hemp oil and why would you use it?
Hemp oil comes from cold-pressed hemp seeds. It is rich in Omega 3 and 6 as well as other fatty acids. However, it doesn't contain cannabinoids. If you are looking for a cannabinoid to help with various ailments and illnesses, then hemp oil is not it.
Hemp oil is perfectly good seed oil. Often it is added to creams and lotions. People also add it to their daily supplement routine as it is high in Omegas.
This type of oil will contain zero THC and will not have any psychoactive effects.
What is CBD oil and why would you use it?
CBD oil comes from the whole cannabis plant being extracted into a distilled oil. This includes the flowers, buds, stem, and leaves.
During the extraction process, THC is removed totally or under the legal limit of 0.2%. In full and broad-spectrum terpenes are also present. Terpenes have their own therapeutic benefits and work in synergy with CBD for an added bonus.
People have been using CBD for thousands of years for a number of different reasons. Some use it for conditions such as anxiety, depression, period pains, chronic pain, inflammation, cancer symptoms and chemo side effects, headaches, nausea, Parkinsons, epilepsy, sleep disorders and more.
CBD Amazon – why don't they sell it?
Amazon seems to sell everything, don't they? But they can't sell CBD for various reasons. Instead, they sell hemp oil which comes up when you search CBD. Make sure that if you are trying to buy the cannabinoid that you are actually buying CBD.
Tips for buying actual CBD oil
Here are a few tips to make sure you buy actual, quality CBD (not from Amazon)
Ask to see a certificate of analysis if you can't see one on the product image
Check if you are buying hemp oil or CBD oil – it should say obviously on the packaging unless it is a scam
Check the price. If it is really cheap then chances are it is hemp oil