The Aspire Zelos 2.0 CBD vape box mod kit, is an upgrade to their earlier version, the Zelo. The Zelos vape kit had developed some teething issues with the tank component. Aspire have returned to the past, with the resurrection of their classic Nautilus tank design, albeit with a glass protector shell.
Aspire are a leading vape kit manufacturer, who have considerable experience in the field. This particular kit features a box mod vape battery, which offers longer life between charges and the versatility of being able to be used for more than just CBD.
The CBD vape kit comes with removable tank and a battery that can be used while on charge. The tank has a range of airflow options and a 2 ml capacity.
Inside the box, you can expect to find:
Nautilus 2S tank with pre-installed 1.8ohm coil
Extra Drip Tip
Micro USB Cable
Zelos 50W mod unit
1 x 0.4 ohm coil
Pack of 10 O-rings
Warranty Card
User Manual
For advice on how to fill the Zelos 2.0 vape kit, see the image below.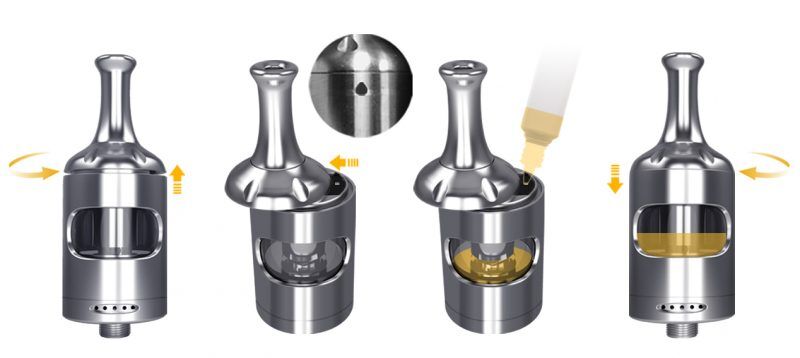 What advantages of the Aspire Zelos 2 kit?
Pass through charging
Long battery life – 2 days plus
Versatile for eliquids with coil change
Drop resistant tank
Adjustable airflow
Top fill tank which reduces spillage
Reduced leaking